Go Green, Go Clean in the 2015 Toyota Prius C
Certain vehicles have become beacons of leadership and innovation nowadays. These are the types of cars, trucks, and SUVs that have set the standard, raised the bar, and pushed the envelope further to help elevate the quality of the entire automotive industry. Here at Kendall Toyota of Eugene, the leading Toyota dealer serving Corvallis, we can attest that the Toyota brand has been at the pinnacle of innovation on a number of occasions and it's perhaps most evident with the 2015 Toyota Prius C. The latest iteration of a now ubiquitous hybrid, the 2015 Toyota Prius C improves on an already awesome base and continues to further the incredible achievements. This is definitely one you'll want to check out on a test drive!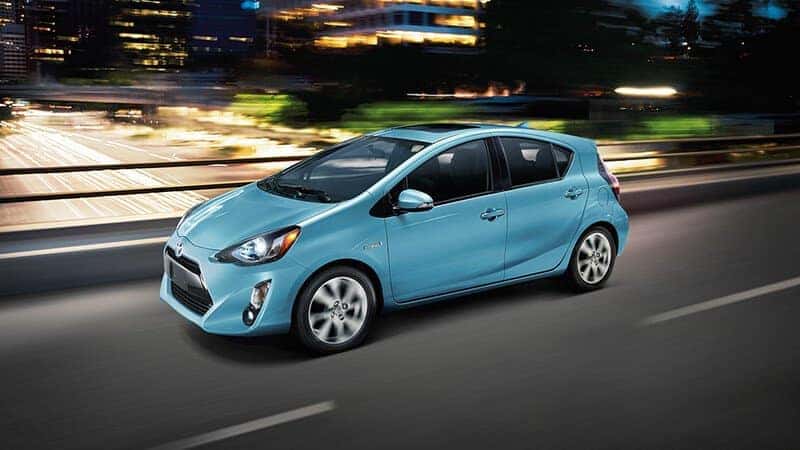 The 2015 Toyota Prius C has the versatility of a 4-door sedan with the added ease of a rear hatchback trunk. This means you'll have plenty of space for family and friends and all of their stuff on your next camping trip. Speaking of camping trips, be sure to set your GPS for a faraway destination. With the 2015 Toyota Prius C you get the performance of a terrific 1.5L I-4 / hybrid electric power engine that delivers amazing gas mileage. You'll be stopping far less frequently with the EPA estimated 53 miles per gallon fuel economy. Save time, save money, and save the planet with the 2015 Toyota Prius C!
Kendall Toyota of Eugene is the home of the fantastic 2015 Toyota Prius C and your number one destination for a test drive. This outstanding hybrid vehicle is as green as they come and you'll love everything it has to offer. We can't wait to share it with you and hope to see you soon!